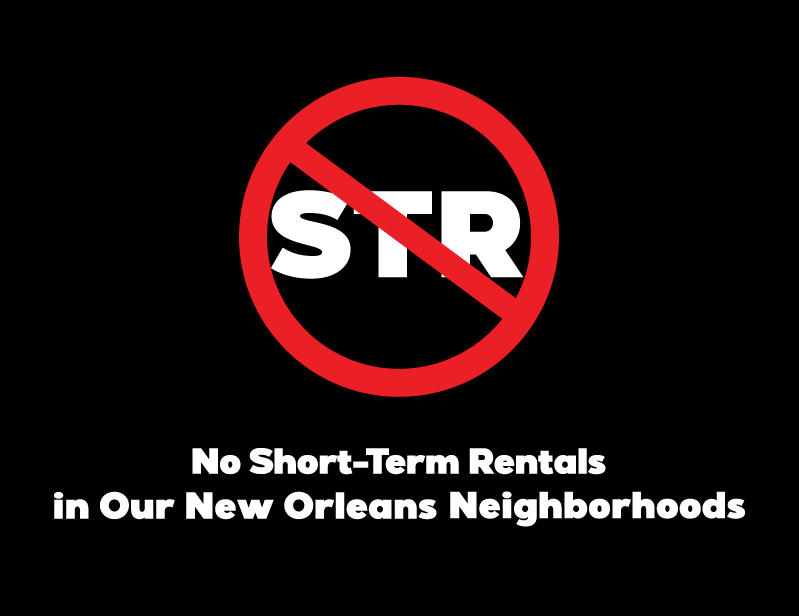 On August 22, 2022, the United States Fifth Circuit Court of Appeals ruled unconstitutional the 2019 requirement of a Homestead Exemption to obtain a short-term rental permit for properties in residential neighborhoods, and discriminates against out of state investors.  The City of New Orleans has been given until March 31, 2023 to make the necessary changes to the current STR permitting laws in order to comply with the court's ruling.
We are a group of concerned residents, neighborhood organizations, and housing advocates who see the ways that short-term rentals have devastated our neighborhoods. We are pushing the city to make changes that protect our residents, and bring long-term renters back to our blocks.
Look to this page in the upcoming days and weeks for updates on City Council hearings, community meetings, and our research and demands of the city. Contact us if you would like to pick up a t-shirt!